The Project CAT Seventh Grade Lock-In was held Friday, Jan. 31, at Diamond Middle School. The seventh grade won the second quarter competition, thanks to their higher grade point average and their winning of the homework competition and keeping their hallway clean every day.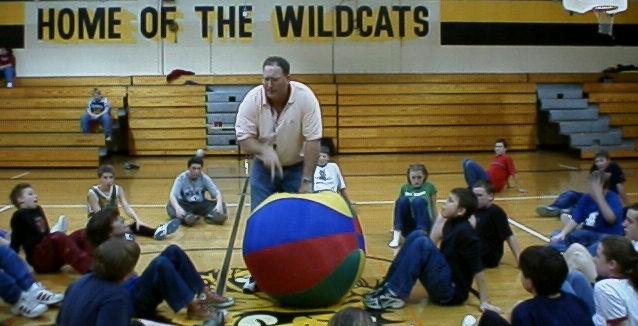 "This is a ball," Mister Reed told the seventh graders at the beginning of a soccer match during the lock-in Friday night. The seventh graders recognized it immediately.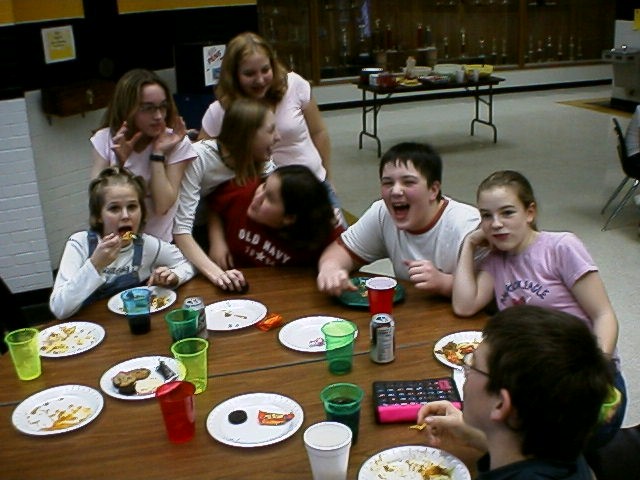 Amanda Morris and friends enjoyed making their own tacos, thanks to the work of Mr. Tom Danner, science teacher, but they enjoyed eating them even more. From left, Amanda, Kaycee Watts, Jennifer Dial, Casi Cullum, Benny Taylor, Stephanie Taylor and Curtis Russell.
Photo by Kaci Scribner
Lee Hollars enjoys some pop during a break at the lock-in Friday night.
Photo by Kaci Scribner
The lock-in opened with a spirited volleyball competition, followed by some crab soccer, dodge ball, karaoke, a movie and plenty of good food.
The lock-in also provided time for friends to get together and just enjoy each other's company. Pictured are: top row, Kayla Webb, Tonya Loyd, bottom row, Lindsay Patterson, Jessica Adkins.

Photo by Kaci Scribner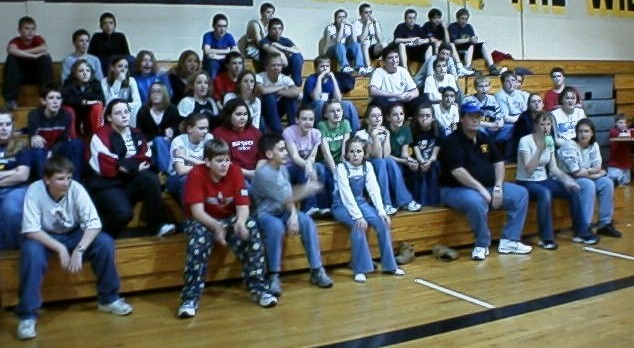 One of the parts of the lock-in that wasn't as much fun was the roll call done periodically by Mr. Turner.
Curtis Russell displays his ping pong talents as Amanda Morris watches.
Zach Manley, Gram Boman, Tim Enayati, Brice Reavis, Mike Turner and Daniel Jones entertain during the concluding karaoke concert.
One of the karaoke acts that entertained the seventh graders during the final half hour of the lock-in was this septet featuring the talents of Kelsey Henson, Shala Bass, Katelyn Long, Casi Cullum, Jennifer Dial, Amanda Morris and Kaci Scribner doing a rendition of a Faith Hill song.