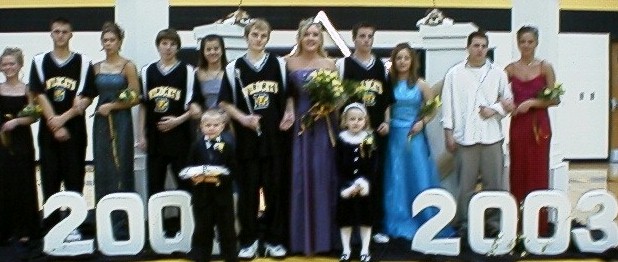 Diamond High School Basketball Homecoming Royalty
The first Basketball Homecoming in the new Diamond High School building was a tremendous success. The boys and girls varsity teams rolled over Exeter and Jenna Hollana and Justin Lane were crowned homecoming royalty during halftime of the boys game. More information about the boys and girls basketball games can be found on the Diamond Daily Sports pages. Other homecoming candidates were: Lyndsey Tuter, Ashley Parker, Bubby Farley, Deke Beckett, Ashley Brummett, Josh Miller, Megan Kinney, Chase Green, Brittney Stevens and Blake Broaddus.
Homecoming Royalty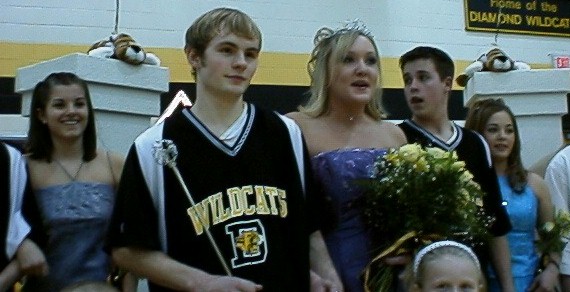 Justin Lane and Jenna Holland were crowned.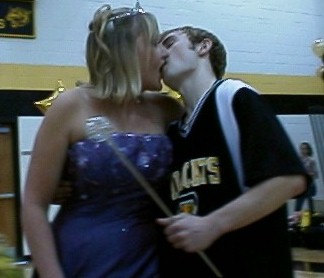 The king and queen share the traditional kiss.
Jenna and brother Paul pose for a family photo