Photos by Courtney Sweet and Sarah Sweet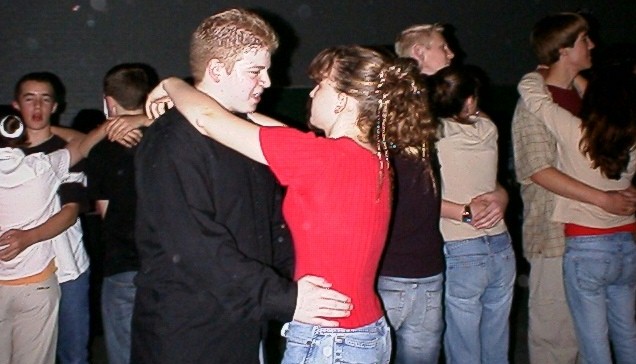 "Would you fancy this dance, Miss McCallum?" our own transplanted Englishman Joe Carpenter probably did not ask Samantha before this slow number.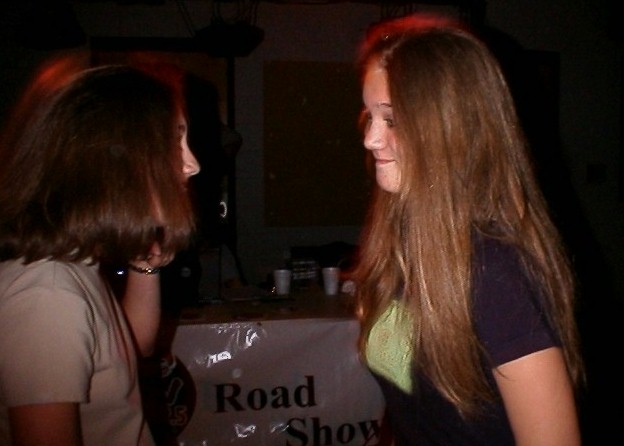 Dances are times for old friends, such as eighth graders Alyssa Simpson and Casey Welch, to get together and talk.
"The Wonder Boys," seventh graders Daniel Jones and Harrison George, display the kind of dancing that would have made them a hit in the disco era.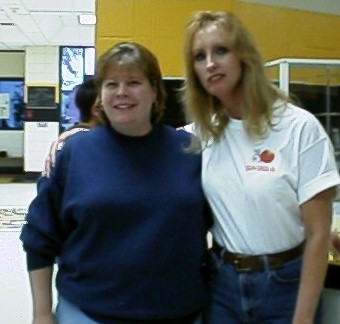 Student Council sponsor Mrs. Renee Jones, right, and faculty chaperone Mrs. Nancy Berry enjoy one of their few restful moments during the dance.