It was a magical evening for Diamond Middle School students as they attended the first Student Council Dance of the 2002-2003 school year. The disc jockey was Jason Knight of KSYN-92. The dance was held in the music room for the first time. Relive the memories of the dance on this page.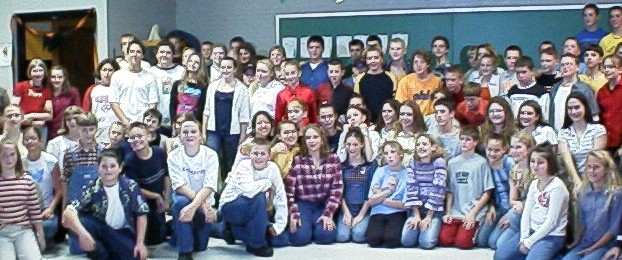 Those attending the Student Council Dance had a group photo taken at the conclusion of the event. The photo, in addition to being on this page of Wildcat Central, will be featured along with other dance photos, on the website www.jasonknights.com
Sixth grader Cameron Scribner did a great job at the limbo, but it was only good enough for second place as limbo pro Lauri Kuri took the title and won a KSYN-92 t-shirt.